Welcome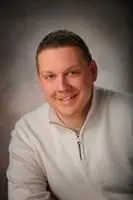 ***I am available to meet with clients in person as well as via video conferences or telephone sessions per my clients' preferences.***
Today you are one step closer to feeling empowered and on a positive path to growth and well-being.
As a solution-focused psychotherapist, my goal is to help you uncover your true potential and lead a life that is worth celebrating. While we can't change difficult situations of the past, we can work together to better understand and resolve challenges in your life. By applying complementary psychotherapy approaches and techniques, we will unearth long-standing behavior patterns or negative perceptions that may be holding you back from experiencing a more fulfilling and meaningful life.
I believe that a truly accepting, understanding, and trusting relationship with each of my clients is the most important condition necessary for personal growth and improved well-being to occur. I have more than 20 years of multifaceted mental / behavioral health care experience in the greater Green Bay, Wisconsin area. More specifically, as a Licensed Professional Counselor (L.P.C.) and National Certified Counselor (N.C.C.), I provide outpatient psychotherapy for individuals, couples, and families—including children, adolescents, and adults—with a wide variety of mental, emotional, behavioral, and social / relationship issues including depression, anxiety, anger management difficulties, attention-deficit / hyperactivity disorder, bipolar / mood disorders, oppositional defiant / conduct disorders, trauma / posttraumatic stress disorder, sexual / physical abuse, and many additional presenting concerns.
Whether you're seeking support and guidance through a challenging situation or you're ready to move in a new direction in your life, I look forward to working with you to achieve your goals.
TO SCHEDULE AN APPOINTMENT WITH ME, PLEASE CALL SPECTRUM BEHAVIORAL HEALTH AT (920) 784-2644 OR STOP BY THE CLINIC AT 1496 BELLEVUE STREET - SUITE 101, GREEN BAY, WI 54311. THE OFFICE STAFF WILL BE HAPPY TO GET YOU SET UP FOR OUR VISIT.